Jub Jub was born and bred in Soweto, Orlando East as a part of a family of 5. He is well known for Ndikhokhele bawo – a Xhosa gospel song that is translated to Guide me, father. Apart from this, he is also the son of Jackie Maarohanye, a quality that makes him a well-known figure in South Africa.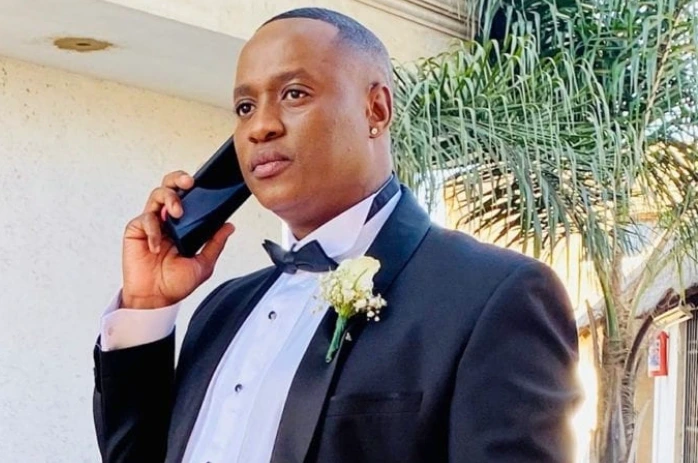 In 2012 Molemo who is well known by his stage name "Jub Jub" Maarohanye was initially sentenced to 25 years for murder and attempted murder, after he and his friend Themba Tshabalala crashed into and killed four high school pupils and seriously injured three others on March 8, 2010. This happened while they were drunk, high, and drag racing in a residential area. But their sentences we reduced from 25 to 10 years
Yesterday after people heard about the passing of an AKA's finance Nelli passing who is well-known as a South African rapper. People were touched and shocked by what happened and they started commenting and posting, Jub Jub was also one of the people who shared his feeling.THIS IS WHAT HE WROTE: for the first time in my life, I question God.
But sadly someone from Twitter decided to remind Jub Jub of his mistake passed when he commented on what Jub Jub wrote and THIS IS WHAT HE WROTE: THIS IS EXACTLY HOW THE FAMILIES OF THE CHILDREN YOU RECKLESSLY KILLED YEARS GO FELT EVERY SINGLE TIME THEY SEE YOU ON TV.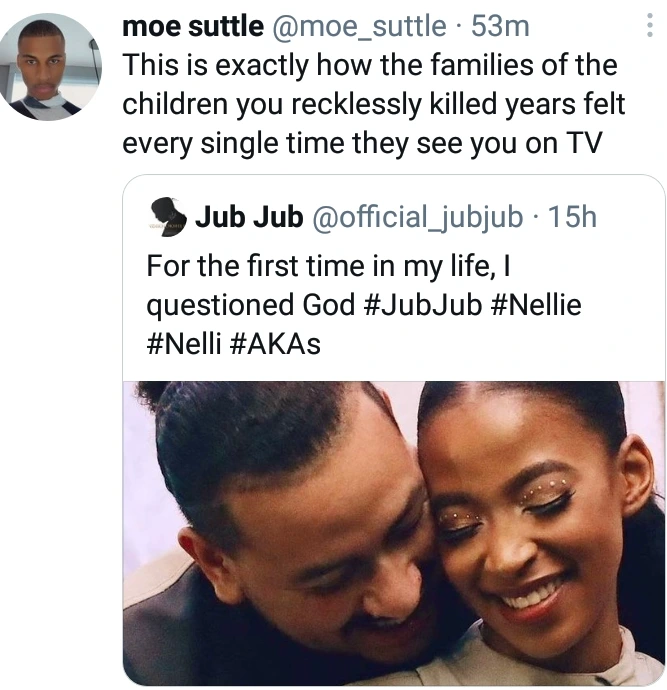 No one is denying it yes what Jub Jub was wrong and he also knows that Jub Jub went to jail and paid for his mistakes. What this guy did is not fair bringing up this matter to the table, everyone knows how this issue is so sensitive to Jub Jub is not proud of what he did and that's why he went all out to do right for this family.
What happened to those families was sad, but some of them probably forgave him for what he did. I think it's time people also do the same thing forgive and move on, they cant be crucifying him for something he did years ago and something he paid for. Am not defending him but he deserves better more especially after he humbled himself.