Our very own Media Personality the oh ,so glamorous Bonang Matheba will be returning to our screens soon although she mentioned and put it out there that she ain't no actress!!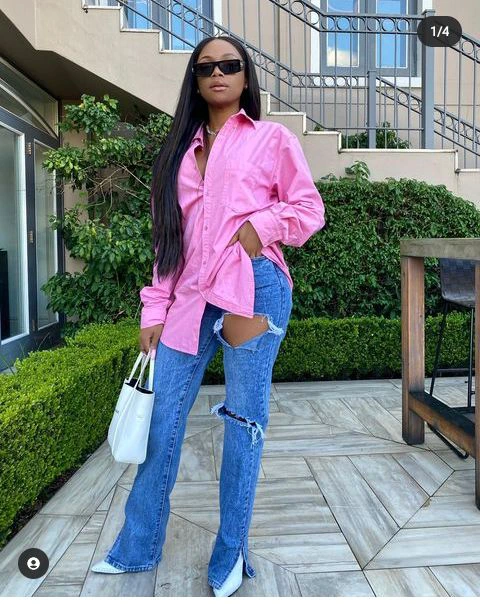 Everyone knows and sure felt it that family time with TV is not complete without BEING BONANG reality show,and as a matter of fact fans on tweeter urged her to make a grand come back on our TV screens .she was indeed keen and asked for suggestions on how to go about it.It all started with @WaMo..who tweeted,"we miss you on screen tlhe Mogirl". Bonangs reply was cocky she replied with," how do we solve this". This was when a fan tweeted,"I'm already imagining you ko The River ovuruvaya the
To set the record straight @bonang_m replied with,"lol! I'm not an actress so,no to that.i loooove The River tho.anything with a strong Setswana storyline,makes me happy".
Well we now know that we won't ever see BONANG in any movie,or series.