The "madam" as she refers herself is nowhere to be seen after being exposed.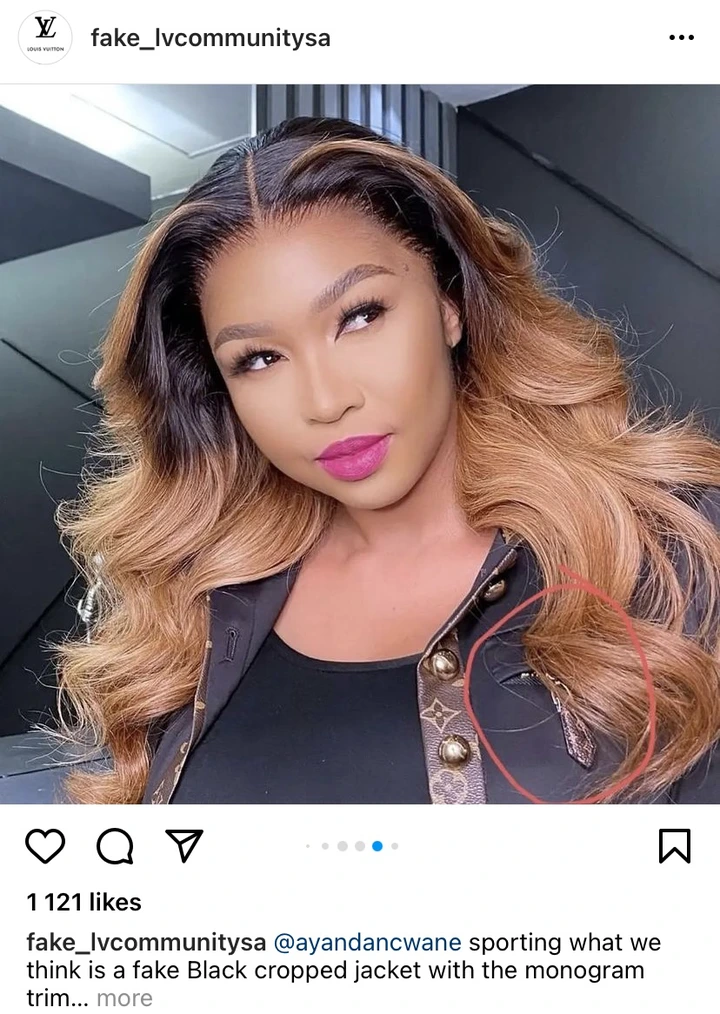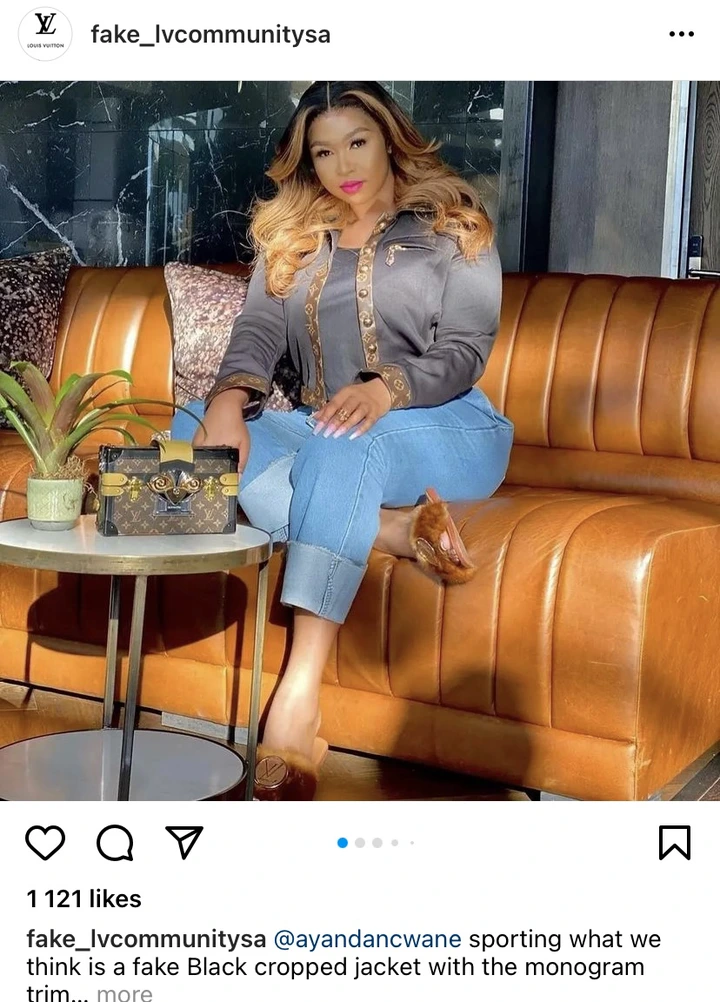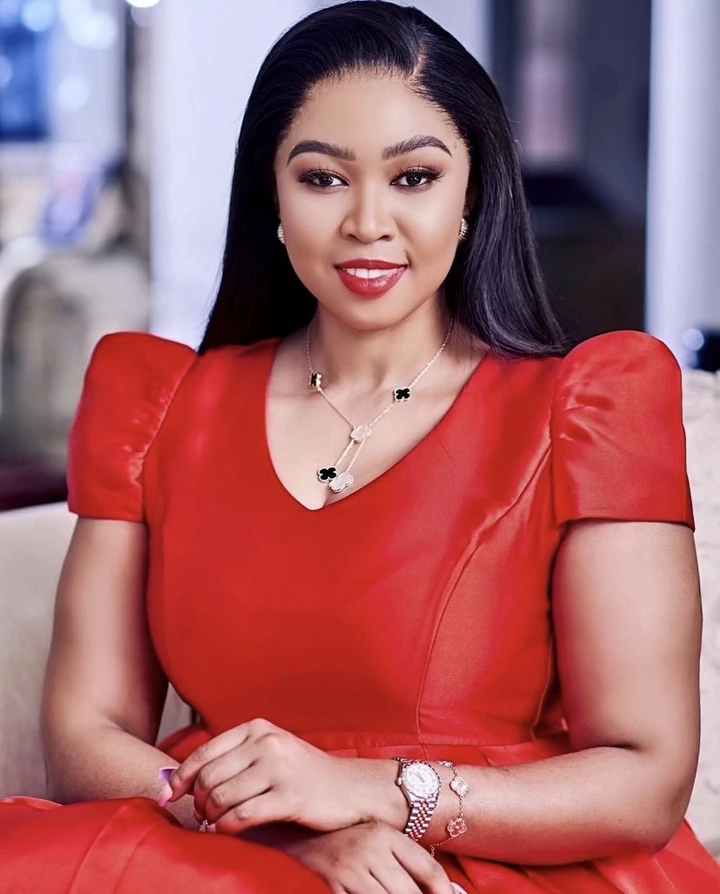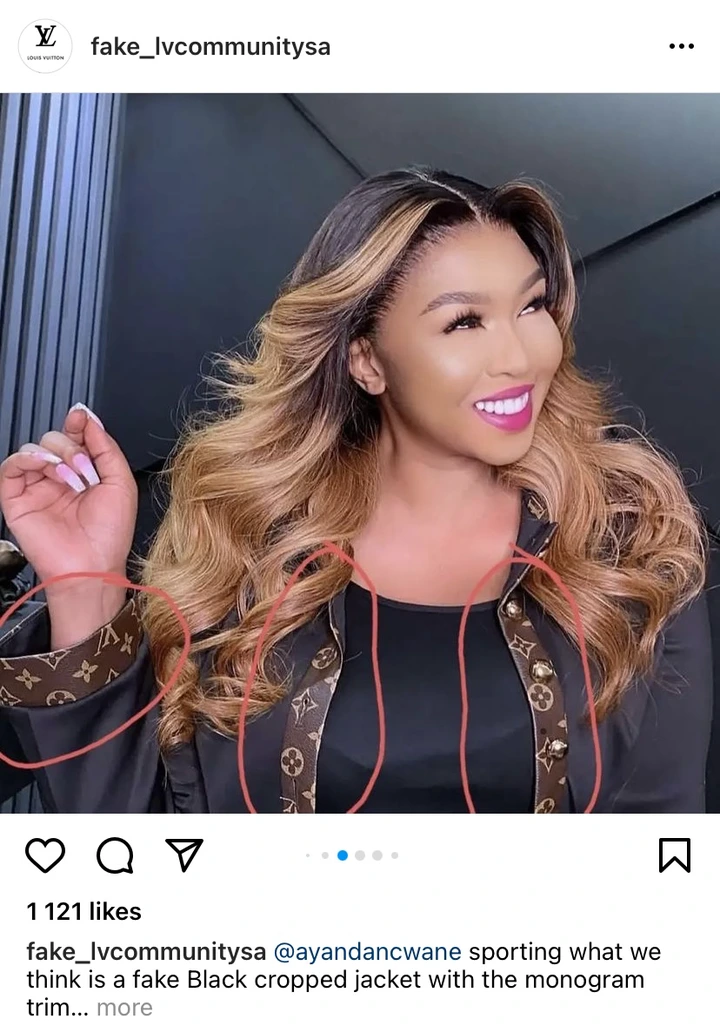 Tv Personality and wife of late gospel singer Sifiso Ncwane, Ayanda Ncwane has been very MIA after an Instagram page known to expose celebrities and influencers who wear fake designer items exposed her. She was seen wearing an alleged fake Louis Vuitton jacket with a fake bag and slides. The page is followed by 103 000 people who always laugh and criticize those who wear fake Louis Vuitton or Gucci. Ayanda Ncwane is a fashionista and she's not scared to show up looking extra and glamorous. This has made people fall in love with her taste in fashion.
The RealHousewives of Durban star seems to have been embarrassed by the situation as she had disappeared from social media. It's been a month since she stopped posting on her Instagram page which has over a million followers.That's very strange since she's very consistent with her fashion posts. Ayanda Ncwane also announced that she will not be shooting the show's 2nd season as it capitalised on her husband's death.