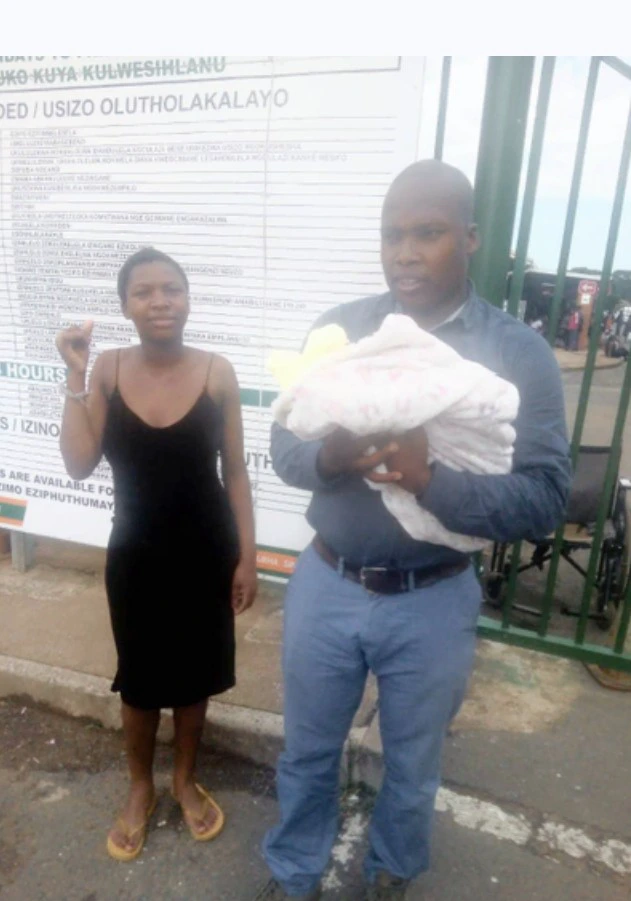 A heroic teacher helps matric pupil to give birth on exam day.
TEACHER who helped matric pupil to give birth, Siyabonga Mthethwa with pupil Snethemba Thusi and her baby girl.
A big THANKS from a matric student who was helped by a male teacher to deliver on the day she was going to write Business Studies at Mzuvele High in KwaJ, KwaMashu last week.
Snethemba Thusi (18) said that on this day she had not slept, studying to write the final exam, but was overwhelmed by the cut while going to school.
Her neighbor and teacher, Siyabonga Mthethwa, who teaches at Zakhe High in KwaMashu, was the last to give birth.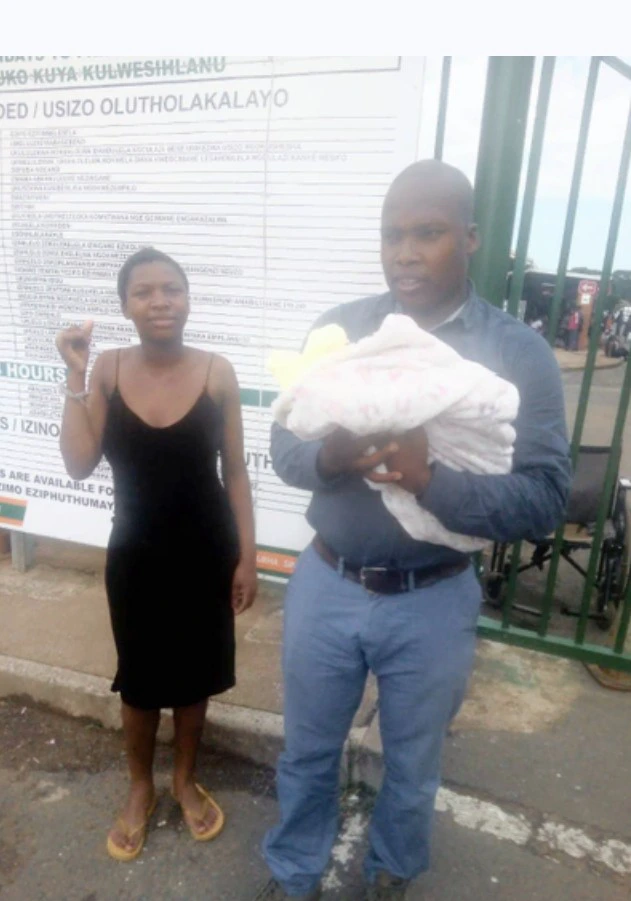 "I was called by the student's mother who was dressed to go to school, seeking help. I put her in a car and rushed her to the clinic, but it was clear that it was too late for that, "said Mthethwa.
He said he told himself there was nothing he could do but to give birth to the student.
"I had a headache but then I asked God to help me give birth which I have never done before," said the teacher.
He said at this point, the student was already lying on the floor, he helped her breathe and encouraged her to push, the baby came out of her arms.
"I was also helped by the jacket I was wearing that I was able to wrap around the baby," Mthethwa said.
He continued: "I am proud of what I have done. What makes me happy is that I was able to do it successfully without any problems. Thank you for the courage God has given me. I am a child-loving person and perhaps that made it easier for me to do this work. "
The student said she is very thankful to Mthethwa, calling him "his heroic teacher".
She said she still could not believe that a man could have just given birth so easily. When she found the baby girl she said she chose to name her Nomcebo.
She said this was her second child and the first one she gave birth to at the age of 14.
Her main goal was to go to a tertiary institution to study social work, and she said she was a person who appreciated the importance of helping other people.
KwaZulu-Natal Department of Education spokesman Kwazi Mthethwa said it was gratifying to see that some teachers were able to take care of students in such a difficult situation.
He said the Department of Education had plans in place to assist students who were affected during the writing of the exams.